Royal Power produces modified and pure sine wave power inverters in both 12 and 24-volt DC to AC . We offer a full range of sizes from 400 watts to 6000 watts to help meet all your power solution needs.
ECO-Friendly Backup and Off-Grid Power Supply Solutions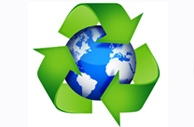 Power Inverters offer a reliable backup power solution more eco-friendly then gas power generators. They are an ideal conversion tool that can be use to run wind and solar power.
Off-Grid Power Supplies
Solar Power Systems
Wind Power Systems
Alternative to gasoline
Less noise pollution
Company News
We recently designed more durable mobile power units. With reinforced steel stablizing bars.

Industrial Pure Sine Inverters We recently developed a industrial Pure Sine Inverter. With 70amp chargers and auto transfer switch.